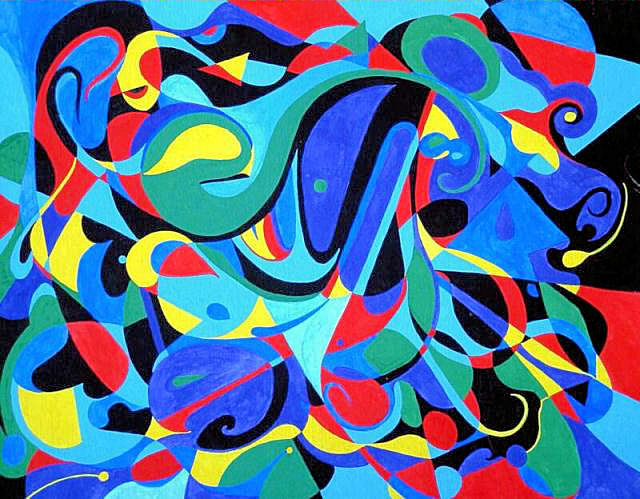 Proboscidea Parviflora

13"x16" Gouache on Paper

This painting was inspired by
Proboscidea Parviflora
, common name Devil's Claw, a Southwestern plant whose seed capsules are frequently collected and connected to form a long hanging chain by both children and adults alike.  The seed capsules dry to an insidious looking wooden sculpture with two eyes and two curved, very sharp claws.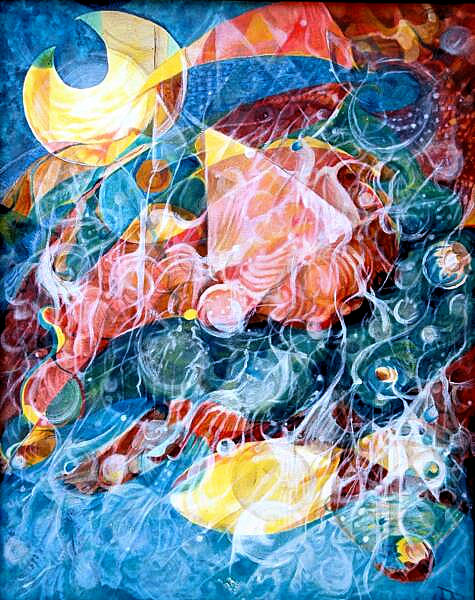 Disassembled

20"x16" Water Miscible Oil on Stretched Canvas

What do you see sea shells, the Easter Bunny or a coyote?  Everyone sees something different when they look at this piece.  What do I see?  I see something different every time I look, that is what makes Disassembled so much fun.  But what I enjoy the most is hearing what other people have found in this image! 

This page was last updated: January 26, 2016
The Buckhorn

20"x16"

Acrylic on Stretched Canvas

The inspiration for this piece came from three different photographs that I took of the family ranch.  I liked certain aspects of all three and decided to create a collage.  The Buckhorn Ranch was in a remote area past
Castle Hot Springs
along the dusty and at times nonexistent road which connected
Lake Pleasant
to
Wickenburg, AZ.
  There was no phone and power was supplied for about an hour by a gas generator. Water, along with the occasional guppy, came from a pipe upstream to supply the house.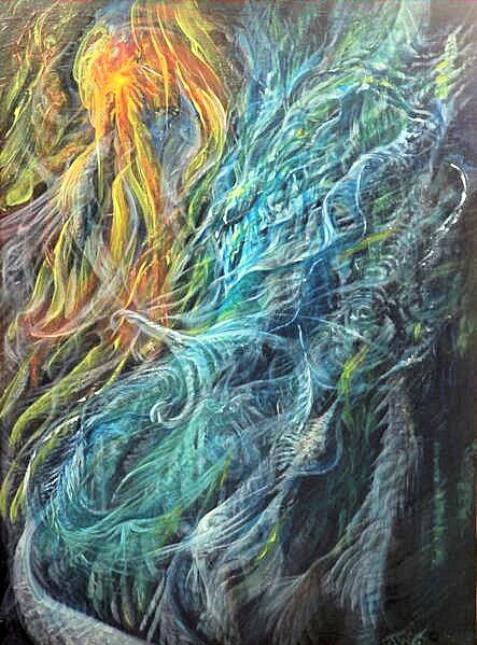 Flora Fauna Fire

18"x24"

Oil on Masonite

The flora can't escape.  The ancient trees must stand their ground.  The fauna attempts escape but the flame seduces it with growing light and fills the air with wisps of swirling smoke that creates confusion then panic; all succumb to the fire.  This piece was inspired by the
Aspen Fire
which ravaged a large portion of the
Catalinas
in Southeastern Arizona.
Best of Class and 1st Place, Fine Arts Division Oil, Adult Non-Professional, 2003 Pima County Fair

1st Place, Fine Arts Division Gouache, Adult Non-Professional, 2001 Pima County Fair

3rd Place, Fine Arts Division Acrylic, Adult Non-Professional, 2001 Pima County Fair